To Contact the Roofing PRO, Call Chris (808) 597-0789

All Pro Services, LLC proudly installs Certainteed roofing products.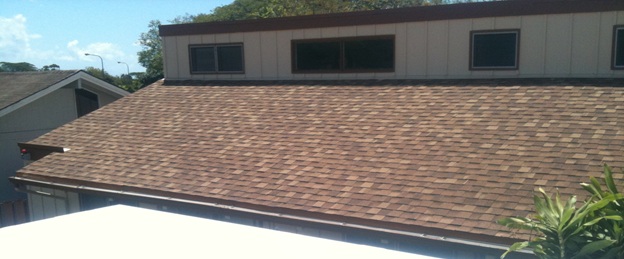 The roof is the most important feature of your home. Day and night protects from the sun, wind and rain.

Protect your investment with a new roof from All Pro Services.

Give us a call today. We will assess your roof, provide you with a few pictures to review its current condition with you  and a free estimate for a new roof.

Certainteed Landmark 30  -  Has the look and feel of the Architect 80 laminate shingle, with a lower cost. Warranty 30 years.

Certainteed Architect 80  
-  The favorite and most well known asphalt shingle in Hawaii. It has a higher wind rating than the Landmark 30 and is approved for


                                                               use in the hurricane prone Miami Dade area of southern Florida. Warranty Lifetime Limited.
Certainteed Solaris             -  Is the Architect 80 with cool roof technology. This asphalt shingle has advanced colored granuales that reflect the sun's ray and                                                                   can reduce the sufrace temperature of the roof by 20%. Solaris meets the Californial Title 24 requirements for cool slop roofing                                                                     and is Energy Star rated Warranty Lifetime Limited.